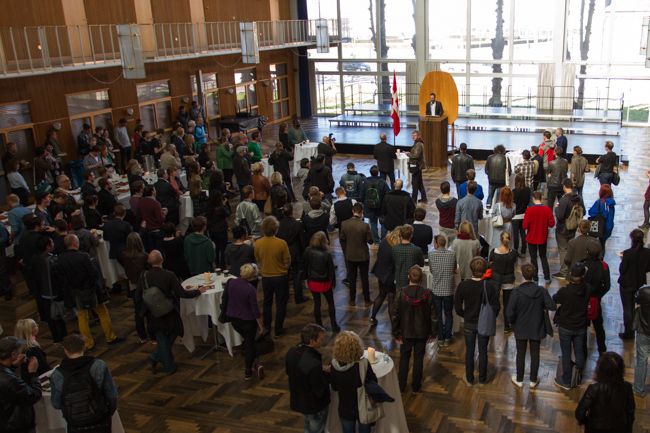 Aarhus Rådhus, MXD og SPOT Festival byder velkommen til de mange udenlandske branchefolk
Brigitte Binger
Aarhus Rådhus, MXD – Music Export Denmark og SPOT Festival var fredag formiddag vært ved en velkomstreception for de tilrejsende udenlandske branchefolk.
Ca. 350 branchefolk fra 20 forskellige lande blev budt velkommen af SPOT Festivals Gunnar Madsen og Aarhus' borgmester Jacob Bundsgaard.
Stemningen var forventningsfuld og der blev ivrigt lagt planer og talt musikbranche hen over morgenkaffe og wienerbrød.
- Vi har haft færre penge til at markedsføre internationalt i år, alligevel er der samme antal udenlandsk presse og branchefolk som sidste år. 1200 danske branchefolk er akkrediterede i år og der er 350 udenlandske branchefolk fra 20 lande, så det er en succes, fortæller Christian Hald Buhl fra MXD og SPOT Festival.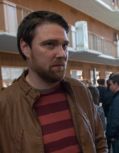 Stephan Thancheidt – FKP Scorpio, Tysklands største bookingbureau
- I am doing a seminar about the German music industry. Besides that I am also here looking for bands to book for the German scene, and to meet up with business partners, among them, the Northside Festival.
Most of the line-up at SPOT is all pretty new to me, but I'm looking for bands and artists who could be interesting for the German market. After last year's SPOT Festival, we booked Spleen United and The Eclectic Moniker.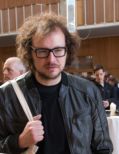 Thomas Heher – Festivaldirektør hos den østrigske festival Waves Vienna
- I'm here mostly for the networking part, it is a great opportunity to meet people from the business and get new ideas, and see how the music scene in Denmark works. I'm also here for the conferences and to discover new things.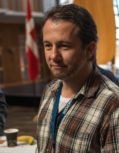 Klaus Plewa – Booker, Ink. Music, Østrig
- I want to discover new bands, meet new people, socialize and hang out.
I'm really looking forward to see the Danish duo Cancer play.
Daniela Rossi fra den spanske festival Dias Nordicos i Madrid
- Our festival is dedicated to Nordic culture and music, so I am here to listen to new upcoming music and also to present the Mexican singer Natalia Lafourcade for the Danish audience. In that way we can exchange music. We have a collaboration with the SPOT Festival and last year we had the Danish band Turboweekend playing at Dias Nordicos.
Pablo Gil – Journalist på Spaniens største avis El Mundo
- I am here to write about the festival and cover it in general for elmundo.es
I want to discover originality and look for bands with identity, so I'm really looking forward to see some new Scandinavian bands.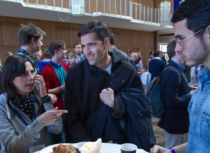 Pablo Gonzalez Batista – Radio 3, Radio Nacional de Espana (Spaniens største radiostation)
- It's exciting to see how the music scene in Denmark is. I have listened to the Spotify list and heard every single band, so I have a very long list of bands I want to see, among them is MØ, Fallulah, Complexity, Tako Lako and many, many more. I hope I can get to see them all, and hopefully bring some new music home to play at Radio Nacional in Spain.
Tina Nägeli –  Moderator, SRF – Schweizisk Radio og Fjernsyn
- I am eager to discover new bands and to talk to people from the industry I'm definitely going to see Asgeir Trausti from Iceland.
Frank Lenggenhager – Chef hos PR-agenturet Lautstark i Bern, Schweiz
- I have worked with a lot of Scandinavian artist such as Volbeat and The Asteroids Galaxy Tour.
The Asteroids Galaxy Tour actually sold 80.000 copies of their latest album in Schwitzerland. Swiss people love Scandinavian music, especially the more melancholic sound. Probably because the Swiss and the Scandinavian mentality are the same.
Maximilian Domma –  c/o Pop Festival, Köln, Tyskland
- I'm here to scout bands, we are partners with MXD, and we are looking for bands to play at SPOT On Denmark in Köln, in December. Last year we had I Got You On Tape, Linkoban and Cody playing.
Bastian Küllenberg – Musikjournalist Intro Magazine, Tyskland
- I am also part of the jury that selects three Danish bands for SPOT On Denmark. Besides that I am here to write about the festival for Intro Magazine, I am also a part of the Musicbusiness-Twitter team, who is tweeting about SPOT.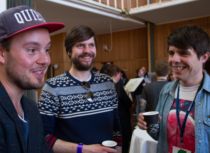 Matthias Kurth – c/o Pop Festival, Köln, Tyskland
- I want to experience a lot of new Danish music. I am definitely going to see So-So Echo and Broken Twin – they are amazing.